Visnyk of the Lviv University. Series philosophical science is a collection of scientific papers, which publishes current philosophical, political, cultural and psychological problems of development
Year of foundation: 2008
Founder: Ivan Franko National University of Lviv
Media Registration Certificate: KV Series No. 14622-3593P dated 30.10.2008
Frequency of output: 4 times a year
Professional registration: Included in the list of scientific professional publications of Ukraine from 06.03.2015. № 261.
ISSN: 2078-6999 (Print) 2664-6129 (Online)
Placing on the site of the National Library of Ukraine named after V.I. Vernadsky: Visnyk of the Lviv University. Series philosophical science
International scientometric base: Index Copernicus International (Republic of Poland).
The editorial office assigns an international digital ID of DOI to each published material.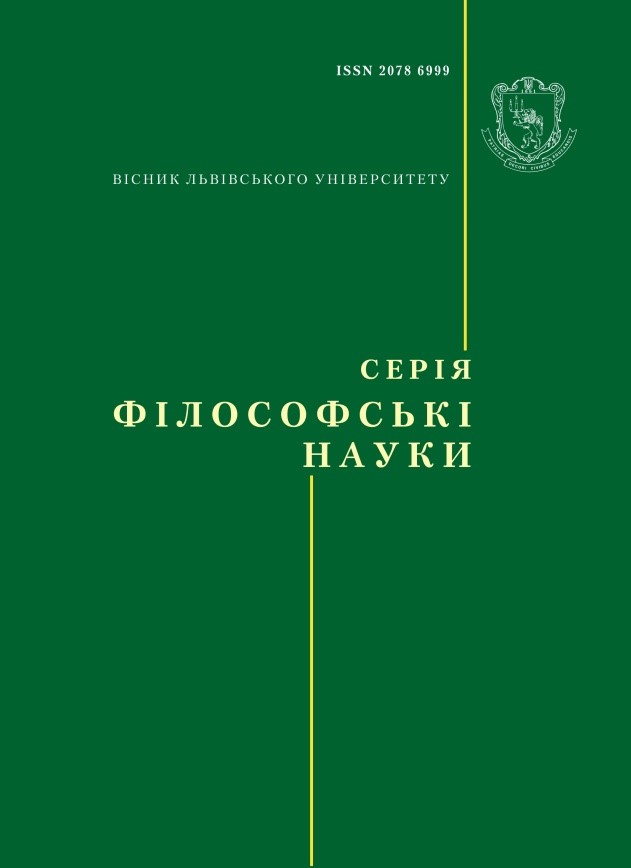 In the Bulletin, articles on topical philosophical, political, cultural and psychological problems of the development of the spiritual and socio-cultural world of man, his freedom and self-expression in dynamic reality are published.
The collection also informs about the events of scientific life in Ukraine; submits reviews of scientific works and textbooks on philosophical and political sciences.
The editorial board of the publication carries out an external and internal review of all articles that come to it. The editorial board includes leading Ukrainian and foreign specialists. The publication cooperates with the largest universities of Ukraine and abroad, state authorities and local self-government. Such cooperation involves the placement of information materials, the publication of scientific articles, and holding round tables on the basis of publication.
We invite everyone to cooperate with our publication and invite you to publish your articles. This publication is intended not only for scholars but also for practitioners who derive a great deal of value from their work.
Yours sincerely, Editorial Board.